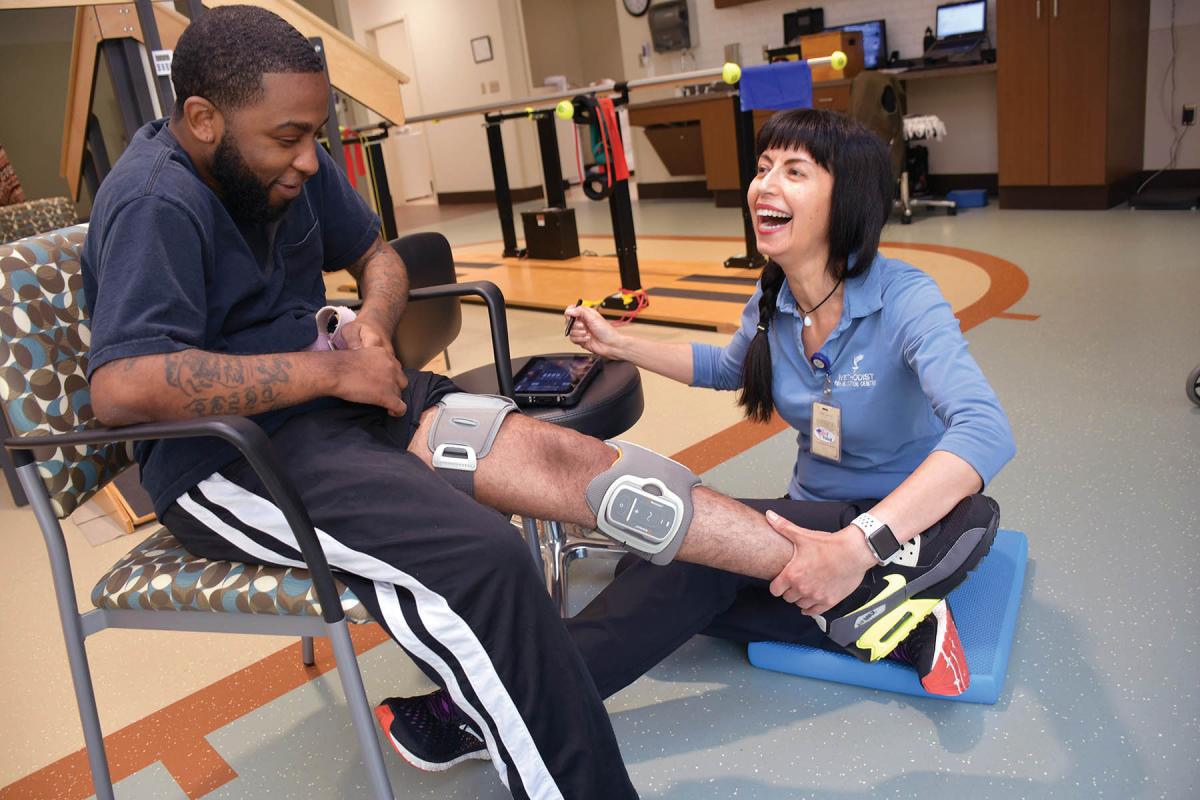 Do you struggle with foot drop?
The Bioness L300 Go may be for you. It is an advanced neuroprosthetic device that uses functional electrical stimulation (FES) and 3D motion detection to help alleviate walking challeges that may result from:
Stroke
Traumatic brain injury
Incomplete spinal cord injury
Multiple sclerosis
Cerebral palsy
Other neurological injuries and illnesses
For a free screening to see if the Bioness L300 Go is right for you, fill out the form below, or call 601-936-8899.