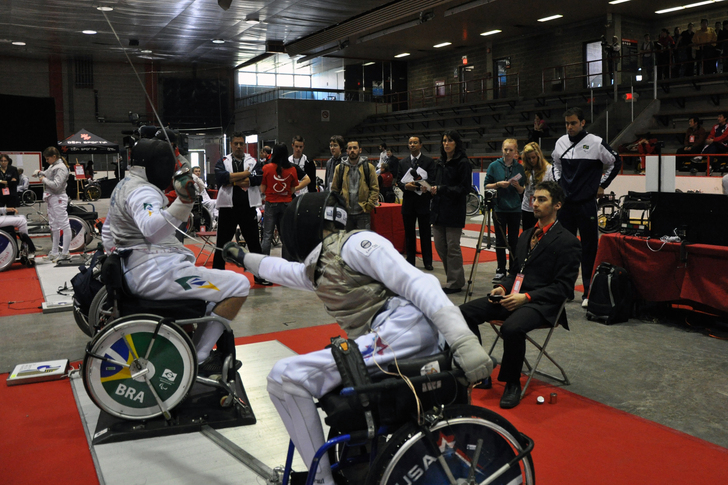 Ryan Estep, foreground, lunges at a competitor during Montreal World Cup competition in May.
World-class wheelchair fencers from across the nation – including former Paralympian Mario Rodriguez of California – will gather at Methodist Rehabilitation Center from 10 a.m. to 6 p.m. Saturday, June 4 to hone their skills in preparation for the 2012 Paralympics in London.
The Jackson hospital was chosen as the site for the Team USA Training Camp because of its commitment to the adaptive sport.
In addition to sponsoring the nation's largest wheelchair fencing team, Methodist Rehab is home base for three potential Paralympic contenders – Joey Brinson of Okolona, Ryan Estep of Florence and Sonia Fogal of Flowood. Brinson and Estep are ranked among the world's Top 16 wheelchair fencers.
Ginny Boydston of Jackson, the hospital's therapeutic recreation director, also serves as the USA wheelchair fencing team manager. Coaches for the event are U.S Paralympic Coach Les Stawicki of Louisville, Ky and assistant Coach Julio Diaz of Atlanta and Methodist Rehab Coach David Williams of Madison.