Health and Research News Service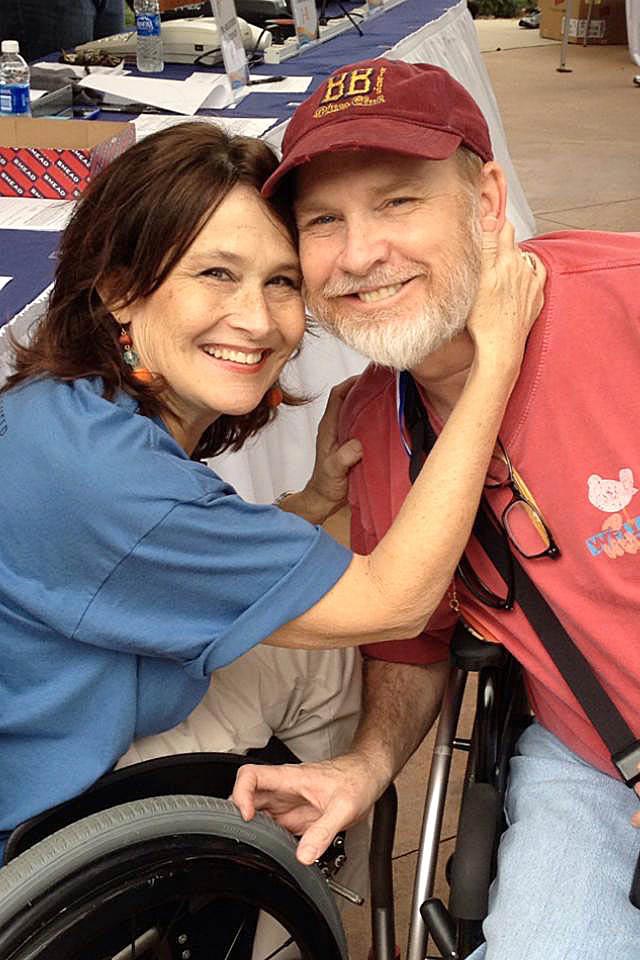 Karen Skeen of Madison and Keith Ferguson of Clinton at the 2012 Walk & Roll.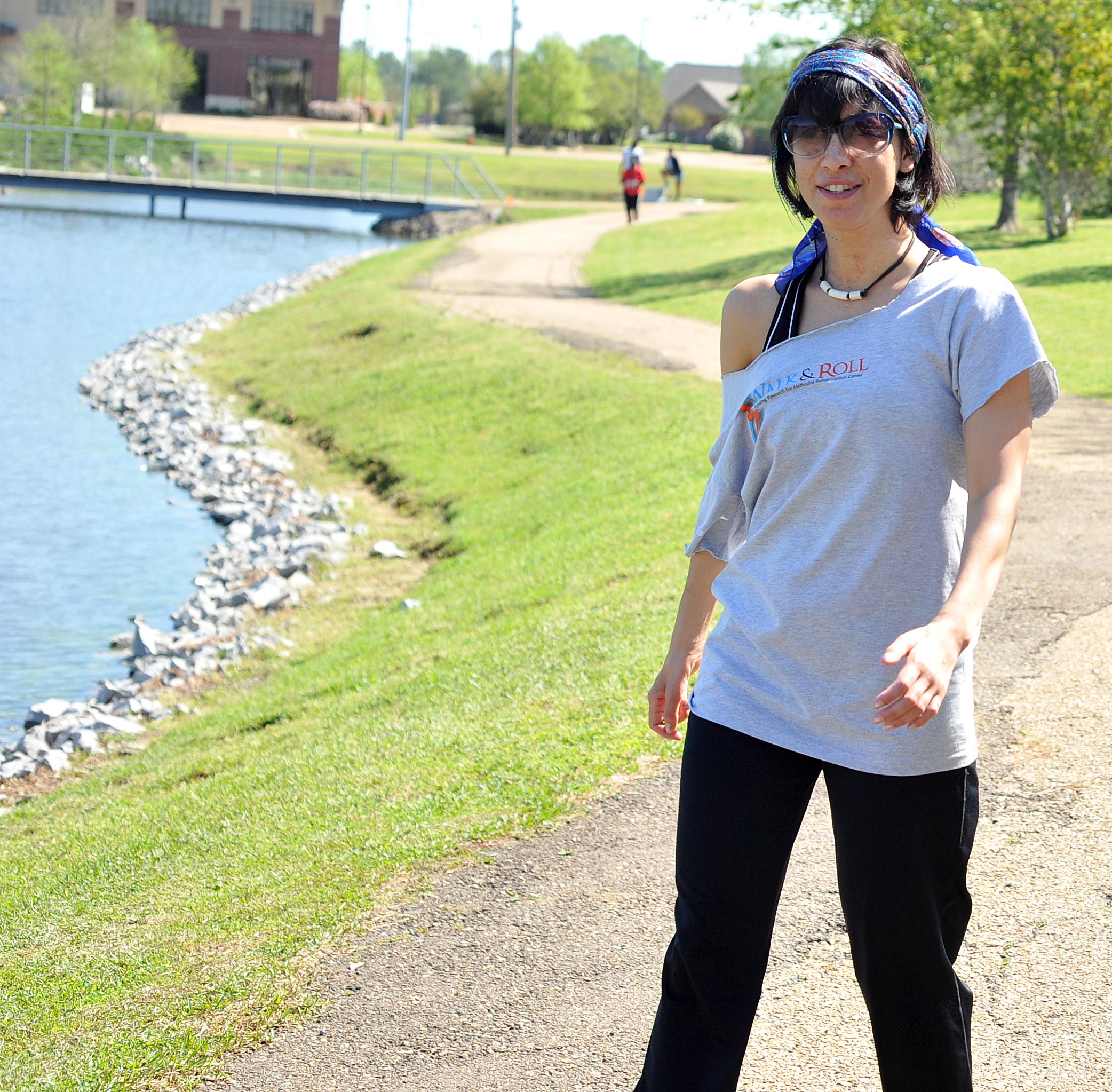 Nicole Marquez of Jackson at the 2011 Walk & Roll.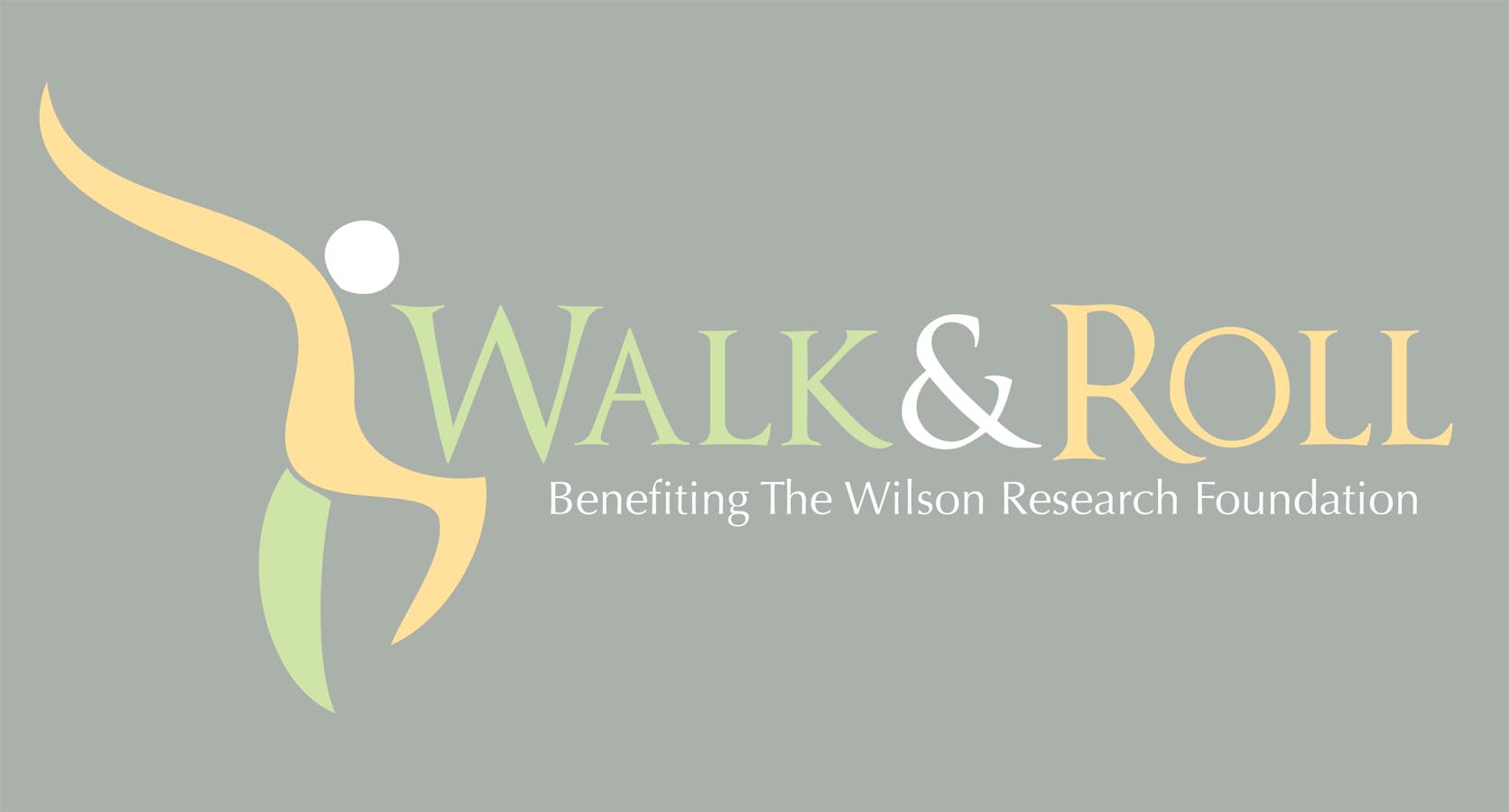 Keith Ferguson and Karen Skeen both know the fear and uncertainty of waking up in a hospital bed far from home.
Both suffered spinal cord injuries while traveling—Ferguson in Florida and Skeen in Mexico. And both chose Jackson's Methodist Rehabilitation Center for their recovery.
Friends since the first grade in south Jackson, the two are now teaming up to raise funds for the Walk & Roll for Research on April 6. The fourth annual event benefits Methodist Rehab's Wilson Research Foundation, which funds research to improve recovery after stroke, brain or spinal cord injury or loss of limb.
"Some of the most fervent supporters of the Walk & Roll are those whose lives have been touched by the hospital like Keith and Karen," said Chris Blount, director of the foundation.
While chaperoning her daughter's 2008 spring break cruise, Skeen shattered her spine in a recreational accident that left her a paraplegic. Skeen, a Madison resident, now draws from her experiences to help spinal cord injury patients as a nurse for Methodist Rehab's research department.
"Karen has been a source of inspiration to me and many others," said Ferguson, who now resides in Clinton.
She inspired him to work hard during his own recovery following a 2012 motorcycle accident that fractured his spine. After therapy at Methodist Rehab, Ferguson was able to walk again.
"I feel grateful to have received support and healing from Methodist," Ferguson said. "The Walk & Roll is an opportunity for me to show my appreciation and to help Methodist be able to help others."
Last year, Skeen was the top individual fundraiser, raising $3,010. This year, Ferguson is aiding her efforts by asking friends to donate in her honor. So far, the duo has raised over $1,000 toward a goal of $5,000.
Ferguson also lends support through his Jackson business LogoStoreUSA, one of the event's 17 corporate sponsors. Sponsors are a major part of the event's fundraising, accounting for nearly $20,000 toward the foundation's ultimate goal of $50,000 this year.
Individual and team efforts account for the bulk of the funds raised, however. Every year, hospital employees form teams and encourage giving through events such as barbecue grill raffles and bake sales.
The team at Methodist Outpatient Rehabilitation in Flowood is raffling off an iPad Mini. Rehab tech Andre Hardy says he sold over $300 in $5 tickets in a single weekend to friends, family and neighbors at his place of worship, Kone Hill Missionary Baptist Church in Brandon.
"When people heard about the research the foundation does, they were very generous and giving," Hardy said. "Some of the people at church are stroke victims, or they know someone who has had a stroke."
Susan Marquez of Madison and her daughter Nicole have been supporting the Walk & Roll since its start in 2010.
Nicole, a Jackson native and dancer, garnered local and national media attention when she suffered a spinal cord injury after falling six stories from her New York apartment in 2008. She regained her ability to walk after intense therapy.
"At the first Walk & Roll, Nicole walked the entire walk unassisted," Susan said. "It was a big deal, sort of a personal challenge for her. It was really emotional, but a lot of fun."
Susan attributes her daughter's recovery not only to the rehab she received at Methodist, but also to the research team's contributions to her diagnosis.
"In inpatient, she'd finish her therapy at 3 o'clock every day and then she would spend another hour with (Methodist Rehab administrative director for research) Dr. (Dobrivoje) Stokic—she helped his research while he helped her recovery," Marquez said.
Susan is sharing Nicole's story via social media, which she hopes will encourage giving.
"When people hear the stories and see the real people like her whose lives have been affected—they realize research is more than just a guy in a lab coat with a computer," Susan said. "That's what makes a difference."
The fourth annual Walk & Roll for Research will be held on Saturday, April 6 at 10 a.m. at Methodist Rehab's east campus at One Layfair Drive in Flowood. The walk is on a low-impact, one-mile path around Methodist Rehab's east campus in Flowood and is suitable for both able-bodied individuals and wheelchair users. Visit www.razoo.com/team/Walk-And-Roll-For-Research-2013 o register or donate.