Proven Orthotics & Prosthetics Expertise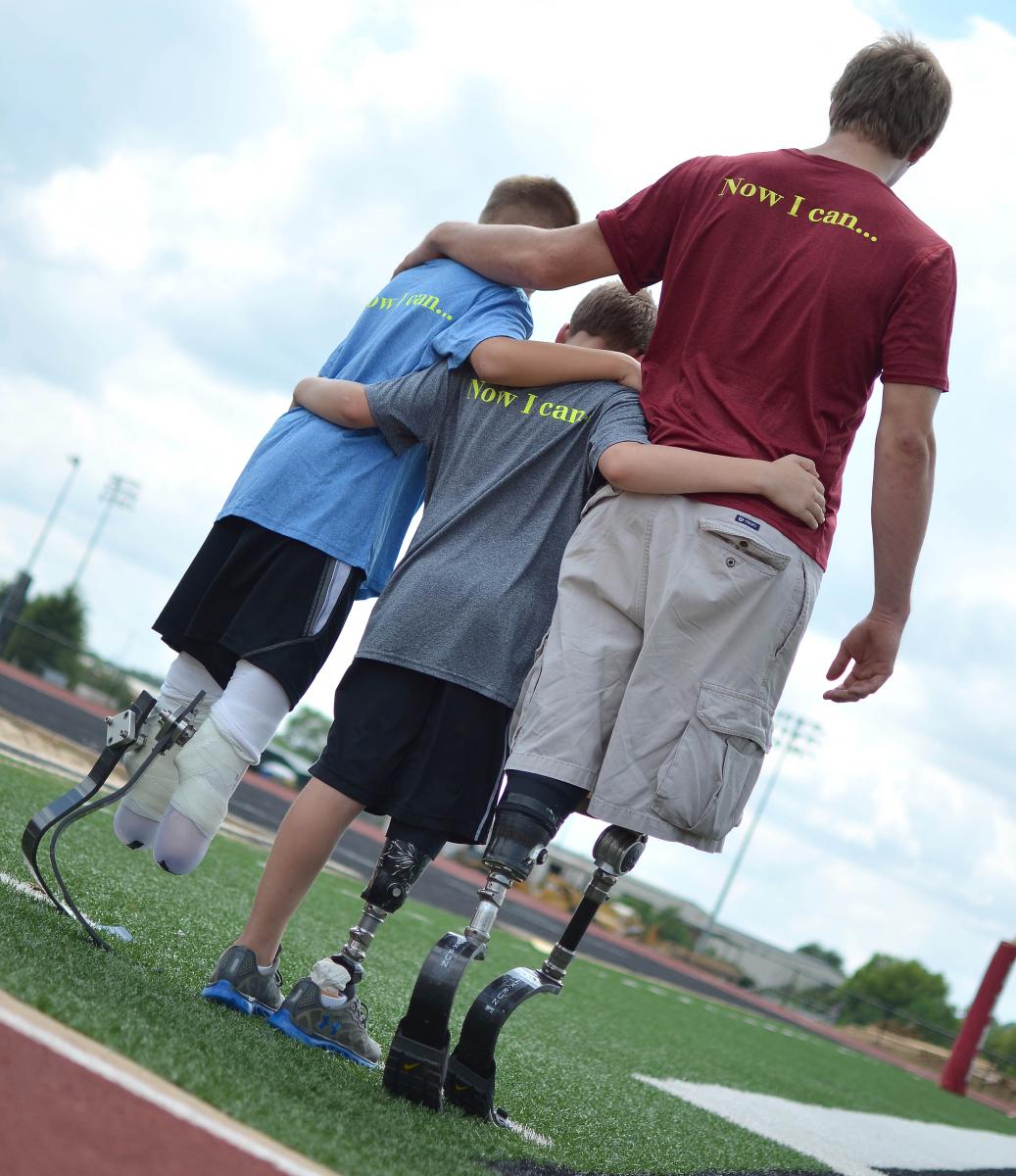 Methodist Orthotics & Prosthetics can put you on the path to increased independence with braces and artificial limbs designed to fit your lifestyle.
As the largest and most advanced facility of our kind in Mississippi, we treat patients of all ages at clinics in:
Flowood, MS
Meridian, MS
Hattiesburg, MS
Cleveland, MS
Oxford, MS
Starkville, MS
Monroe, LA
Adjustments, modifications and device repairs are also provided through our satellite clinics and specially-equipped mobile labs, making our expertise available even in the most rural areas of Mississippi and Louisiana.
All it takes is a call to 800-223-6672 (ext. 8899) to schedule a free consultation.
Our Patients
Methodist Orthotics & Prosthetics serves pediatric, adolescent, adult and geriatric patients.
So whether you're a stroke patient who walks with the support of an orthopedic brace or a young trauma survivor in search of the best limb for your active lifestyle, we can fit your needs.
Our Team
Chris Wallace, a board certified orthotist and prosthetist, leads a staff that includes more board-certified professionals than any facility in the area.
Our team is trained to the highest standards of the industry. This ensures our patients benefit from the best practices in the orthotics and prosthetics field and have access to the latest innovations.
We're accredited by the American Board of Certification, and the Joint Commission. We're also an accredited residency site for the National Commission on Orthotic and Prosthetic Education.
Our Program
Our goal is to help you meet your goals, and it's a process that begins with a comprehensive evaluation and a team approach.
Working with you, your physician and family, we address many of the following issues as we customize a treatment plan.
Emotional Needs. Getting a new orthopedic brace or artificial limb can be an emotional adjustment. Communication during this time is crucial to ensure a successful transition into life with a prosthesis or orthosis. Our patient outcomes coordinator—along with staff members whose own lives  have been impacted by limb loss—will help guide the process with education and information along the way. And if you're facing a planned amputation, we can provide a pre-surgery consultation to you and your family to explain the recovery process.
Scope of Care. Physical and occupational therapy, as well as regular medical care, can help you successfully adjust to a new prosthetic or orthotic device. Our clinical team works closely with other health care professionals to ensure our patients get the maximum benefit from their devices.
Goals for Independence. During the initial evaluation, we set a timeline of goals that reflect each patient's unique priorities, whether it is returning to work, home, school or community life or daily activities such as driving a car, bathing or exercising. Returning to recreational activities, including sports and the outdoors, is also considered when designing devices. Communicating these unique, personal goals helps us tailor a device to meet specific needs.
Cosmetic Concerns. We know many patients want their new device to project their own sense of style, so we offer a range of aesthetic options. These include laminates of favorite sports teams and custom graphics and colors, as well as cosmetic covers.
Caring for Your Device. Proper device maintenance helps ensure safety and comfort. Therefore, we encourage patients to schedule regular check-ups and to communicate any discomfort or wear and tear on the device so our staff can make appropriate adjustments. Some devices may require more frequent maintenance than others, which is also considered during the evaluation process.
Limb Changes.  Our clinicians educate patients on how to properly address body changes that may occur over time, a strategy that helps ensure good health, mobility and the longevity of each device.
Skin Health. Skin issues are common when using prosthetic or orthotic devices. Our clinicians teach the correct techniques for ensuring fit and comfort, as well as proper hygiene to avoid the threat of skin complications.
Financial Impact. Our staff works closely with insurance providers to make sure patients receive the most appropriate and cost-effective device for their needs.
What Sets Us Apart
Advanced Technologies. Because of our unique blend of training and experience, we've been the first to provide advanced technologies such as powered and bionic systems.
Early Product Testing. We maintain close relationships with all of our product manufacturers. This gives us early experience with new designs and components not available at other facilities. We also provide early product testing for major manufacturers, giving our patients access to products even before they reach the consumer market.
Motion Analysis and Human Performance Laboratory. We can conduct evaluations in Methodist Rehabilitation Center's Motion Analysis and Human Performance Laboratory — the only facility of its kind in Mississippi and one of only a handful in the Southeast.
Mobile Labs. Our specially equipped mobile labs allow us to make off-site adjustments, modifications, and repairs on our devices.
Free Consultations/Fast Service. With us, free consultations are standard. We possess the capability to turn a morning consultation into an afternoon prosthesis fifitting, a process that might take weeks at another company.
Research. We recognize research is vital to our field. We employ a researcher on staff and are active in making it a part of our comprehensive patient care.
Warranties. We stand behind all our products, providing warranties with replacement or repair guarantees on all sockets and other custom prosthetic devices we produce. We also honor all warranties on components manufactured by other suppliers.
Our Brochure
Our Methodist Orthotics and Prosthetics brochure is available for download as a pdf document.
Contact Us
Methodist Orthotics and Prosthetics' 11,000-square-foot facility housing its state-of-the-art laboratory is on Methodist Rehabilitation Center's east campus in Flowood, Mississippi. We also have satellite clinics in Hattiesburg, Meridian, Oxford and Cleveland, Mississippi and Monroe, Louisiana.
Jackson, Mississippi Office 
One Layfair Dr., Suite 300, Jackson, MS 39232 | 601-936-8899
Monroe, Louisiana Office 
1607 Louisville Ave., Monroe, LA 71201 | 318-410-0846
Hattiesburg, Mississippi Office 
107 Fairfield Drive, Suite 10, Hattiesburg, MS 39402 | 601-264-0359
Meridian, Mississippi Office 
1600 14th Street, Meridian, MS 39301 | 601-483-5280
Cleveland, Mississippi Office 
804 First Street., Cleveland, MS 38732 | 662-846-6555
Oxford, Mississippi Office 
1207 Office Park Drive, Suite A, Oxford, MS 38655 | 662-234-8193
Starkville, Mississippi Office 
101 G.T. Thames Drive, Suite A, Starkville, MS 39759 | 662-615-6133
Toll Free 800-223-6672 (ext. 8899)
Methodist Orthotics and Prosthetics is an accredited Center of Excellence by the American Board of Certification and also serves as an accredited residency site for the National Commission on Orthotic and Prosthetic Education.