Methodist Physical Medicine Offers a Team Approach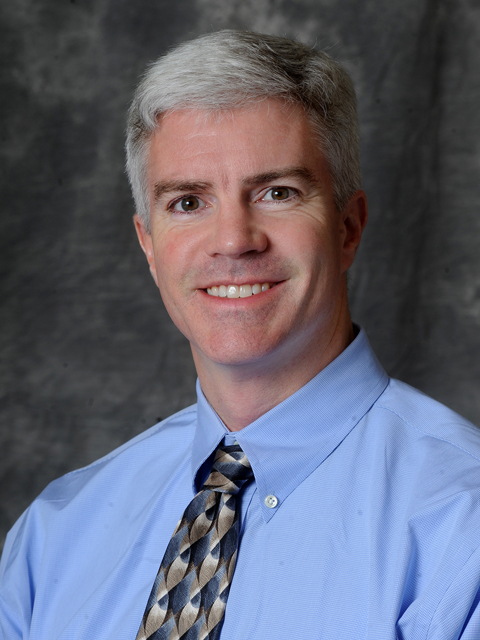 Whether you've suffered a simple strain or sprain or face the ongoing agony of chronic pain, Methodist Physical Medicine has the resources to provide relief.
Located on Methodist Rehab's Flowood campus, the clinic provides evaluation and treatment for conditions such as:
Neck, back, joint and nerve pain
Cumulative trauma injuries, such as carpal tunnel
Sprains and strains
Fibromyalgia
Recovery following joint-replacement surgery (hips, knees or other joints)
Complex regional pain syndrome
Sciatica
Headache
Pain after shingles
Spinal stenosis
Musculoskeletal pain
Post-amputation pain
Work-related injury
Our Staff
Dr. Philip Blount coordinates care at the center, aided by MRC's extensive network of onsite support services. These include MRI, EMG and other diagnostic tests, occupational and physical therapy and psychological counseling.
As a board-certified physical medicine and rehab physician, Blount is a nerve, muscle, brain and bone expert who focuses on non-surgical approaches to decrease pain and restore abilities.
Methodist Physical Medicine collaborates closely with area physicians and welcome referrals, as well as appointments from consumers who believe they might benefit from clinic services.
Our Commitment
The staff at Methodist Physical Medicine believes people who suffer from pain deserve a prompt, skillful and thorough medical evaluation. This, coupled with a well-coordinated treatment plan, ensures the best possibility for immediate and long-term relief. It also prevents patients from being subjected to therapies or surgical treatment that may not be necessary or appropriate for their specific medical condition.
To that end, we make these promises:
You will always find easy and accessible parking.
You will not wait hours in our waiting or exam rooms before the nurse or physician begins to address your needs. Our goal is to see you within 15 minutes of your scheduled appointment.
Our staff will always treat you with courtesy and dignity. We will file your insurance and help you with any requests or financial concerns you may have.
We will help you with follow-up appointments to other specialists, if needed, and respond promptly to your referring physician with requested medical information.
Following your appointment, we will call to ask if you have questions or concerns about your treatment or have additional issues that need to be addressed.
Once you are established as a patient at the Methodist Physical Medicine, you will be given instructions for contacting us after hours, on weekends or holidays, if needed.
To Make an Appointment
Call us at 601-936-8801. Normal working hours are 8 a.m. to 5 p.m., Monday through Friday.
Contact Us
Methodist Physical Medicine
One Layfair Drive, Suite 100
Flowood, MS 39232
601-936-8801